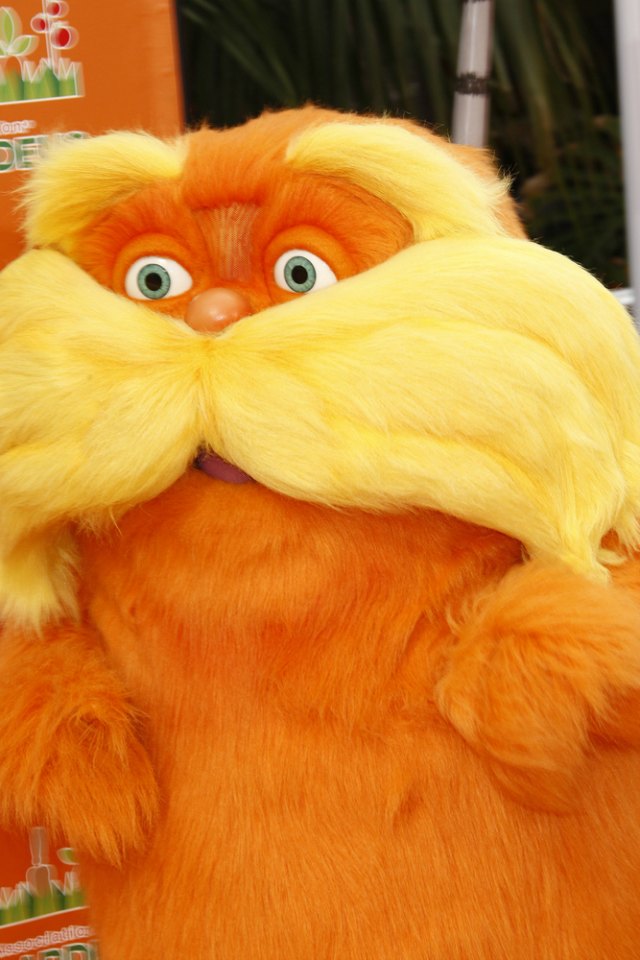 What a scary thought. Why would anyone ever want to ban The Lorax? In 1989, the Laytonville, CA Unified School District tried to do just that. They challenged the book based on someone's belief that it criminalizes the foresting industry.
Why am I bringing you 20 year old news? There's two reasons.
The first is that the American Library Associations Banned Books Week starts this Saturday, September 27th. Banned Books Week
emphasizes the freedom to choose or the freedom to express one's opinion even if that opinion might be considered unorthodox or unpopular and the importance of ensuring the availability of those unorthodox or unpopular viewpoints to all who wish to read them.
What does book banning have to do with sustainability. A whole lot.
Many times people want to ban books that scare them. Or they want to ban books that go against their agenda. Or they want to ban books that contradict their religious beliefs.
This environmental movement that is going on right now, and must continue to go on, scares many people, goes against many people's agendas, and unbelievably goes against some people's religious beliefs.
At its very heart, book banning is about muffling free speech. Books are one of free speech's most powerful allies. Once something is published in a book, it has an enormous ability to influence. The only way to stop it's influence is to get rid of the book.
Spoken word is powerful, too, of course. And with the today's technology, it's easy to record and preserve the spoken word, but for most of our history, it has been the written word that has recorded people's thoughts and ideas and preserved them for others to chew on.
What if the chemical industry had been successful in its efforts to ban Rachel Carson's 1962 Silent Spring, the book that many consider the catalyst of the modern environmental movement?
What if The Lorax wasn't available for me to read to my sons? It's such a gentle introduction for children to taking care of the earth and also a powerful inspiration to adults.
What if my sixth grade teacher hadn't been allowed to read my class A Wrinkle in Time by Madeleine L'Engle (a book that has been challenged many, many times) and my eyes hadn't been open by Ms. L'Engle's words to the greater world around me?
When I think about the answers to these "what if's," I realize that I need to take a stance against book banning, as an environmentalist and as person who believes in everyone's right to think, say, and write what they believe, even if I disagree with them vehemently.
My other reason for writing about this is that many people may think that the only books that get challenged today are those about having two mommies or The Harry Potter Series. But it's not so. Today on one of Green Option's other blogs, Eco Child's Play, Jennifer Lance wrote about the fact that some people want to ban author Mem Fox's children's books, not because of their content, but because Ms. Fox said something they didn't like about childcare.
How dangerous is that? Banning someone's books because of her opinion!
We environmentalists have a lot of opinions. What if someone tried to ban our writings because they didn't like them? Or our opinions scared them or went against their religious beliefs?
Banned Books Week is a reminder that we have the right to say what we want to say and write what we want to write. We should never allow anyone to take that away from us, and we should never try to take that away from anyone else.
Photo credit: Joe Seer / Shutterstock.com