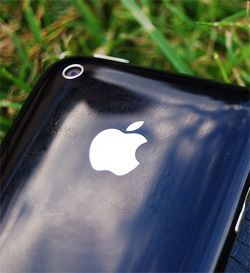 Want to be more green? There's an app for that. In fact, there are so many apps for that that writing an honest review of them is pretty difficult. We would be sitting here for days, maybe weeks trying to trudge through them all. Some of them are fairly useless when it comes right down to it, but most are actually pretty useful or innovative.
I have tried quite a bit of them and currently on my iPhone I have nearly two dozen dedicated to environmentalism (yes, you read that right). But I don't want to flood you with apps by reviewing them all, or telling you about the others I have tried and didn't care for. I am a serious app hoarder, so I will always have a lot more than I need on any device that I might use.
Because of my tendency to go crazy when it comes to apps, I have put together a list of five that I use on a daily basis. They are chosen because they are more useful than most, easy to use, attractive to look at and considered my favorites of the bunch.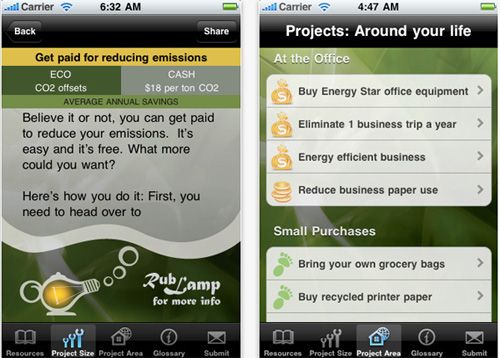 This is a fantastic app because it is interactive on a social networking level. People can contribute information to build their database and organizations can get directly in contact with the application itself. This means more data and resources for you, the user. Even you can add in facts, numbers or theories for others to check out. Already they have a list of essential reading, various lists, articles to teach you about proper recycling, information of green companies and projects in your area and more.
It only costs $0.99, and it is very worth it. Be sure to check out the projects list, which gives you options on how to become more green.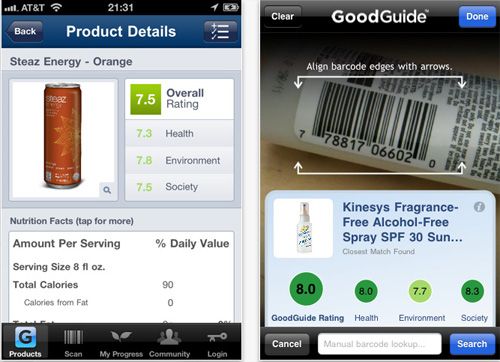 Part of the TechCrunch50 list, this is one app that I use every single time I go shopping. Utilizing the capabilities of the iPhone to the best of its ability, it allows you to scan the barcode of any product from any store and check out the environmental facts of the item. It will give company information, any environmental cases it has been a part of, and the effect of the product on ecosystems and local economies. It has stopped me from making certain purchases in the past and put me on to better and more responsible businesses.
Best of all, it is free.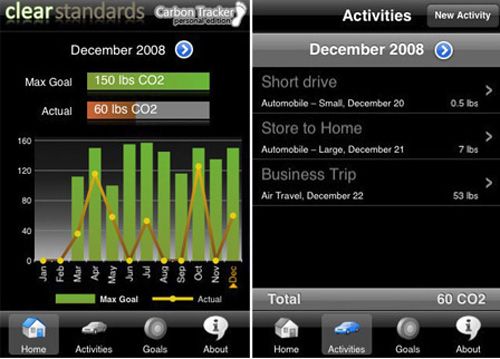 Want a good guilt trip? Or just to see how much damage you do on your own trips? Carbon Tracker takes stock of your carbon footprint left by your driving to work, your trips over seas or just family vacations in the next state over. You might surprised by the results you are sure to want to do something about it. Luckily, you can see how much just riding the bus once a week will make a difference, and it will give you some ideas and inspiration (not to mentioned a reason) for traveling in a more green way.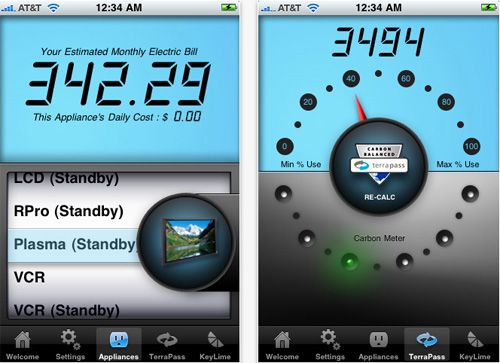 This one costs more than the others on the list but I have gotten a lot of use out of it. For $2.99 you can see how much an appliance you have (or all of them) will cost you in both monthly utility bills and your carbon footprint. If your carbon amount goes beyond official recommended levels set by the US government you will get an alert and a choice for buying carbon offsets. Very handy.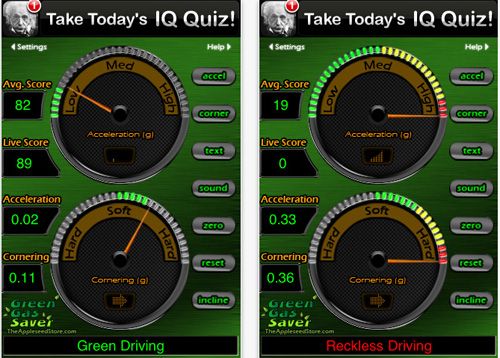 This is one free app that I have used a lot more just to try and improve my driving skills in general. It uses your GPS and the motion sensitivity of the iPhone to test how fast you are going, how sharply you turn, how quickly you stop and gives you a report at the end of the trip. It also tells you how much gas you are using by traveling less than safely or by making mistakes.
I have managed to save some gas by slowing down and turning my car off and on less.
Any other green apps you are using? Please share them!
cc licensed ( BY SD ) flickr photo shared by SamJJordan