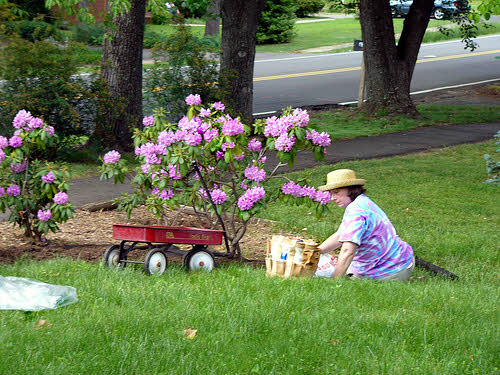 Social networking has literally taken over the online world, and for many of us it has taken over our lives as well. Who doesn't have a Facebook or Twitter or both? Perhaps a LinkedIn for work or even one of the new, invite-only Google+ accounts that have generated so much interest this week? I am sure that everyone reading this has at least one, and probably updates or Internet-stalk others on a regular basis.
If you don't you are either a very backward or very well adjusted person.
For gardeners, there is another reason than just curiosity over what the cute guy at work is tweeting, or keeping up with families in another state. You can find sites that were made just for you. Which means you can find information, see photos of gardens, get ideas or just get in touch with others who are as crazy about petunias as you are. Think of it as the new way to peek over your neighbor's fence.
Here are a couple of awesome, green-thumb specific sites that you can use to connect.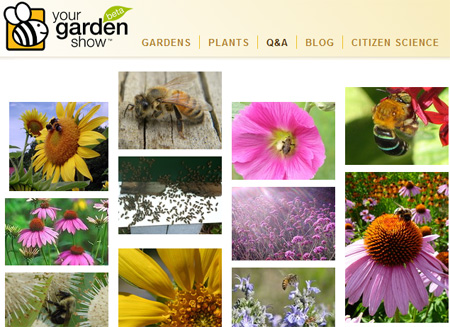 Tom Finerty, an Emmy Award-winning television producer and director, set out with his wife Lisa to create a place where gardeners could get in touch with one another. Avid plant enthusiasts themselves, the project went live in April 2010, and profiles have been prouting up like (pardon the pun) mushrooms.
Featuring a Glog (garden log), they made a way for people to set up a more contemporary form of farmer's almanac. As for as directories go, this one is pretty impressive. It has a ton of information, including a complete plant database that was powered by the Missouri Botanical Garden and Cornell  University. They have information as well as photographs to help with the identification and care of thousands of plants from around the world.
Sadly they are more garden specific than actual yard based. Which means this isn't the place to go to share lawn care tips or even landscaping, but more for the gardening process itself.
This is more or less the Wikipedia of garden information. It was started by Patrick Albin as a personal blog. He would share photos of his and other gardens or plants with family and friends who had a mutual interest in horticulture, But that was back in 2007, and it has evolved into something completely different since then.
Now anyone who has a knowledge and passion for gardening can sit down and share what they know with this open wiki. As a member of the California Horticultural Society, Albin has a ton of experience that he has shared and so have others from around the globe.
Again, this is a plant-specific site. While completely open and created through sharing mutual data, there isn't so much social interaction, either.
Are you really passionate about your yard? Bryan Powell is, and in 2008 he set out to show the world by creating the first ever social networking site dedicated completely to yard ideas, tips, tricks and talk. It all started when he chose to fix up his own with a new deck and a complete overhaul. But he couldn't seem to find any photo ideas online, so he decided that something have to be done. Now he had a social database with more than 12,000 photos and plenty of members looking for a chat. They even have contests.
If you want to see the best this site has to offer, check out both the Yard Experts and the Yard Ideas sections. The first is great collection of articles and tips from experts who provide a look into their own lawn and yard care routine, as well as what they have done at their own homes. The second is a huge archive of fresh concepts that you can use on your own.
If you are looking for garden ideas as far as plants go, look elsewhere. This is mostly a photo and idea sharing site for landscaping.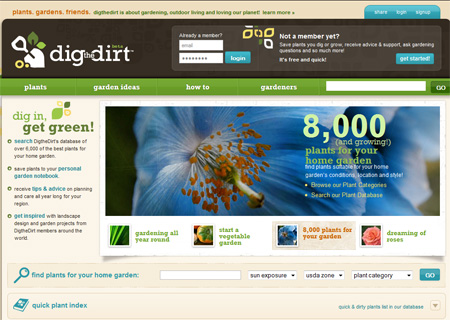 This site is very helpful for those who need information on starting or expanding their gardens. It has a 6,000 photo and fact database on plants both common and rare, including proper planting procedures, climates and care. They also have a personal notebook feature that lets you log any details you might need or want to share.
Their Ideas section is really great, as you can search via tags or keywords. There are plenty of gorgeous photographs that will let you look over other people's concepts that they have properly utilized in their designs.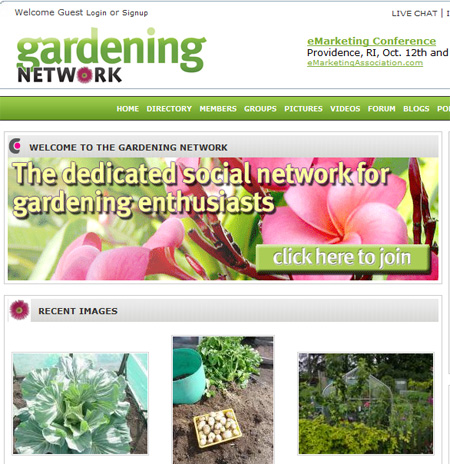 The Gardening Social Network is a partner site hosted by Chatter. It is one of the largest and most general site on the web for gardeners to get together and talk about everything from plants to current events. The only requirement is that you love gardening and consider it to be a cherished hobby or part of your life which means you will fit in well here.
Perhaps my favorite part is the directory, where you can find links to various retailers, experts and suppliers from all over the world.
Top photo credit: ktylerconk at Flickr under a Creative Commons license