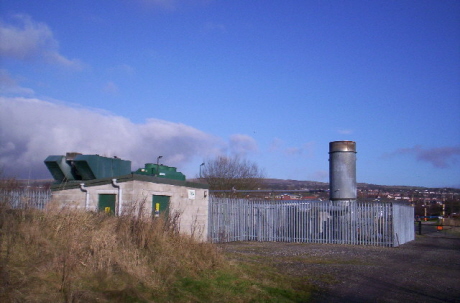 Yep, we've had this conversation before… do landfills produce more methane than composting? Is keeping yard waste separate from other trash a smart move, or should we throw it all in together to take advantage of methane capture at landfill sites? That question became relevant again this week as the Florida legislature, in its veto session, decided in favor of landfill gas by overturning Gov. Charlie Christ's veto of a bill that would allow Sunshine State citizens and waste haulers to mix yard wastes in with other trash items.
What was the reason for overturning this veto? Yep, you guessed it: green energy. I've certainly spoken highly of methane capture operations before… and for existing tons of rotting vegetation in landfills, it makes a lot of sense (and is certainly preferable to letting that methane escape into the atmosphere). But encouraging people to send their organic wastes to landfills strikes me as short sighted… aren't there both environmental and economic reasons for not continuing to feed large-scale methane digestion in landfills? Yes…
Landfill Gas & Composting: Economic and Environmental Impacts
Let's start with economics. Now, maybe I'm wrong, but I'm guessing that tipping fees in Florida aren't decreasing… and adding more waste into the mix going to landfills won't reverse that trend. Allowing people (or even waste haulers) to mix yard waste with other trash may seem like doing them a favor, but, in the long term, it's probably increasing everyone's costs for waste disposal. Sure, landfills would sell the captured methane, and decomposition frees up some space, but I'm guessing the fill rate is much greater than the rate space is created through organics decomposing… feel free to tell me if I'm wrong. I'm also guessing that landfill gas can't sell for enough to offset completely necessary cost increases as space fills up.
But this isn't even a matter of sacrificing a commodity for environmental good… compost and mulch are commodities, also. I know in many cases, municipalities give away these byproducts of yard waste separation… but they don't have to do that. These products could be given to community gardens and other non-profit efforts, but then sold to the general public. Even if done just at cost, that keeps rates for hauling waste stable.
Of course, the big battle (at least on the surface) is about environmental impact. The data doesn't help the landfill gas folks much, though: in 2009, Mother Jones pointed out a Rodale Institute study that demonstrated pretty conclusively that applying compost to agricultural soil reaped sizable benefits in terms of carbon emissions. That compost also does wonders for nitrate leaching and water retention. And the San Francisco Chronicle noted that landfill gas operations typically capture about 20% of the methane produced… so still a lot of this potent greenhouse gas leaking into the atmosphere.
Again, I think capturing methane from capped landfills, or even from working ones, is great in terms of organic matter already there… it's smart, even. But adding yard waste to landfills to eventually capture that methane seems short-sighted environmentally and economically.
I'm interested to know what you think… or what you know. My gut tells me the Florida legislature did its constituents a real disservice this week.
You don't even have to enter this debate… just use your own compost bin to take care of the yard wastes. And if you're really interested in greener energy, take a look at our current selection of solar panels, grid tie solar systems, and wind turbines.
Image credits: S Parish at Wikimedia Commons under a Creative Commons license