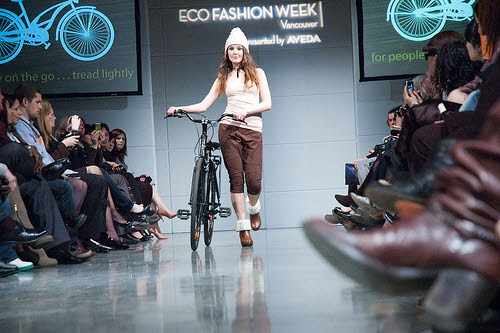 Writer's Note: The topics discussed in this post depict the ugly realities of the fashion industry. The content may not be appropriate for younger audiences. Reader discretion is advised.
Each new season brings about its own set of fashion trends. Some become classic styles, while others are only short-lived crazes. As of lately cutting-edge, modern designers are creating clothing which blurs our typical ideas of how garments should be constructed and worn, like adding soft, feminine laces to winter looks and leather to summer ones.
I understand your fashion sense is an extension of your personality and style, but "summer leather" is one trend that has me scratching my head in confusion. Besides the obvious reason of leather sticking to you in very uncomfortable ways as it gets warmer, I'll give you five more reasons to reconsider this trend and still look your best this season.
Five Reasons to be a "Compassionate" Fashionista
Don't Dress to Kill: Under no circumstance do I condone hurting and/or killing animals for the sake of being "on trend" or having a popular look. Cows, pigs and kangaroos are some of the animals that lose their lives so their hides can be made into clothing. In the United States alone, animals are subjected to living in overcrowded factory farms, as well castration, dehorning, branding and tail docking all without painkillers. Your leather shorts, dresses and/or accessories are not worth sentencing an innocent creature to a lifetime of suffering.
Leather Production Hurts the Environment: As consumers continue to buy leather products, farmers clear forests to provide more grazing pastures for their herds using toxic pesticides and fertilizers. Tanneries use immense amounts of water, energy and hazardous chemicals like mineral salts,

formaldehyde, and cyanide-based oils, dyes and finishes

to turn animal skins into leather—otherwise a leather bag will become compost. Wastewater and greenhouse gases from these facilities are then released into the environment to further harm natural resources, wildlife and people.
Increased Risk of Illness and Outbreaks: People living near or working at tanneries have greater risk of many illnesses including skin diseases and/or respiratory ailments from exposure to toxic chemicals used to process and dye leather, according to the Human Rights Watch. In 2011 environmental groups sued the United States' Food and Drug Administration (FDA) for not enforcing stricter regulations regarding the high doses of antibiotics used on industrial farms. The groups learned common household insects were transmitting life-threatening bacteria like Staphylococcus aureus (MRSA) and E-Coli from farms that use excessive amounts of antibiotics to treat and speed the growth of their livestock.
You Could be Wearing "Man's Best Friend": People for the Ethical Treatments of Animals' (PETA) investigators estimates nearly 2 million dogs and cats to date have been slain for their hides in China, the world's largest exporter of animal skins. Since leather is rarely labeled where or from whom it comes from, consumers receive little to no information about the origins of their purchases.
Be an Eco-Chic Trendsetter: From leather-growing laboratories to Fashion Week runways, activists are working tirelessly to design and create stylish animal-free handbags, shoes and more from all-natural materials like organic cotton, cork and bark cloth. These alternatives provide the same flare and durability of the "real thing" without harming innocent animals, the environment or people.
Just as we've made progress in fighting for bans against animal testing, we have the power to transform the leather industry by choosing to buy animal-free fashions! Take a look at PETA's Cruelty-Free Shopping Guide to support brands committed to a safer and trendy future.
Image credits: Jason Hargrove via photopin cc; Jason Hargrove via photopin cc