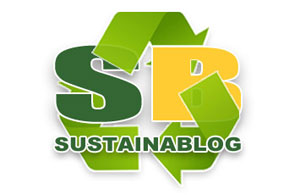 Do you read sustainablog through email? I know there are some people who follow us this way, and we're always trying to figure out how to best serve them. Since there have been threats of Google shutting down Feedburner for several years, we decided to shift to a new Mailchimp mailer. The subscription box on the right sidebar now signs you up for our new newsletter, a weekly digest of our posts, and we'd love it if you'd sign up for that.
I won't shut Feedburner (or Feedblitz, for that matter) off; again, there's always the possibility that they'll go away on their own. We have imported the mailing list we have into Mailchimp, but, truthfully, I'm not positive if that list corresponds to current Feedburner subscribers (as I still can't figure out how to export the subscriber list from Feedburner). If you're a long-time subscriber, you may already be subscribed – the first issue goes out tomorrow, so keep an eye out (and, of course, check your spam folder).
Got questions or concerns? Let us know… and thank you for your support!