I never know what to do with plastic cards. From gift cards to those unactivated credit cards that come in the mail, what do you do with them when they are of no use? While many people don't think anything of throwing them away, those are very bad for the environment as they'll sit in the landfill for a very long time.
I never knew how to upcycle them, so I never tried. But I recently came across some really cool ideas that I now plan on using on the huge number of spent gift cards I have in my wallet following the holidays. I would encourage you to do the same, or come up with your own.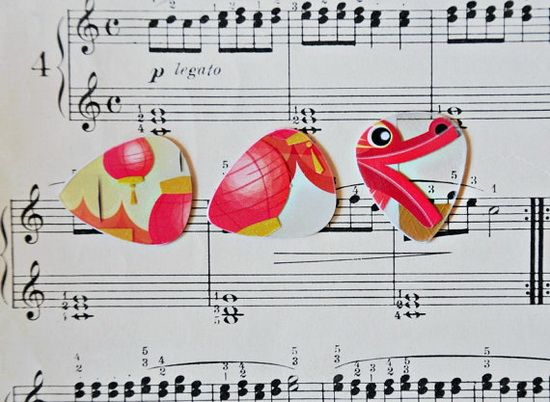 Super cute and easy to make yourself, these picks for guitars and other string instruments are a great idea. The plastic density of most cards might be a little thin and overly flexible for good use, so you might want to think of using a trace to make two identical drawings before cutting them with an exacto knife, and then attaching the two for something thicker.
Make sure to use an adhesive that is well known for binding plastic, such as industrial strength plastic repair glue, including Henkel or Scotch Grip.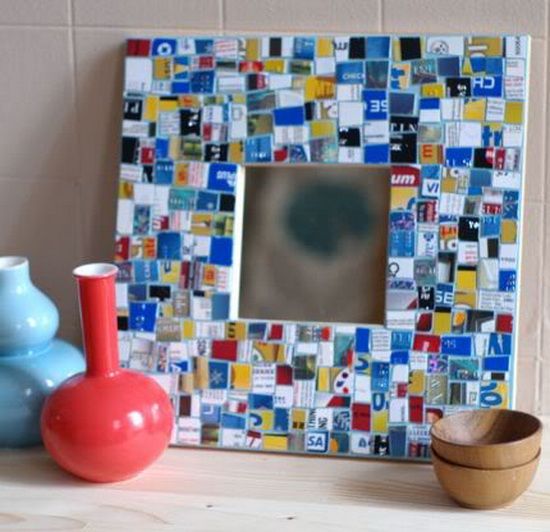 This simple picture frame took a basic frame you can buy from any craft store, and then cut expired credit cards up into small squares to attach around it. The designer seemed to own quite a few cards, but upcycling is a great way to save money to help pay off credit card debt. A win-win situation! This would be a perfect project for after the holidays, since most of us have a large number of gift cards by the end. Especially if you are like me and impossible to shop for.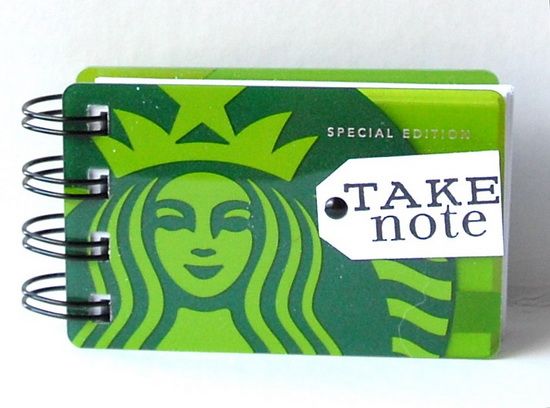 Starbucks gift cards tend to be more attractive than most. This Etsy seller took advantage of that fact by taking used cards and turning them into these adorable little spiral notebooks with a closing band. As they point out, the pads are pretty durable and so easy to keep with a purse or pocket without damaging it. It wouldn't be hard to decorate your own.
This Etsy user makes cute, custom mosaics using old gift and business cards, all set in wooden frames. They are complex and interesting, and show what you can accomplish with a little creativity. Most cards are so colorful and varied that you could easily create your own to hand on the wall or put on a desk, maybe even gift to someone close to you.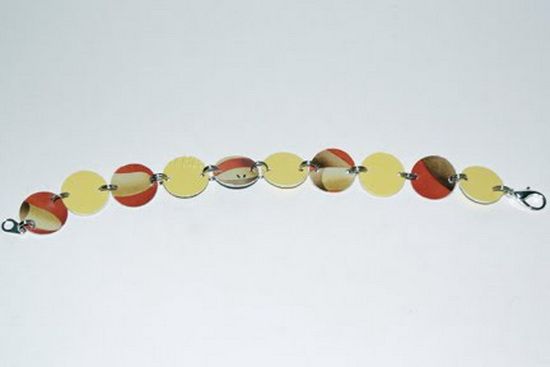 My favorite idea, simply because I love upcycled jewelry, this is an easy bracelet that can also be applied to other pieces of jewelry such as necklaces. You simply create little plastic disks from the card and connect them using split rings and end with a lobster clasp. They have full instructions here and a list of necessary tools.
There is no reason to throw out those plastic cards when you are done with them. Just use one of these handy ideas for upcycling, and keep the landfills free of plastic it can't naturally break down.