Decorating for the holidays is a pastime treasured by many, perhaps even most, of us, allowing us to celebrate fun-filled events like Halloween, Thanksgiving and Christmas in unique style both inside the house and out. Outdoor decorating, in particular, presents nearly unlimited possibilities for stylish holiday celebration. Get in the holiday spirit with these six upcycled holiday ideas for your backyard:
1. Twinkling Lantern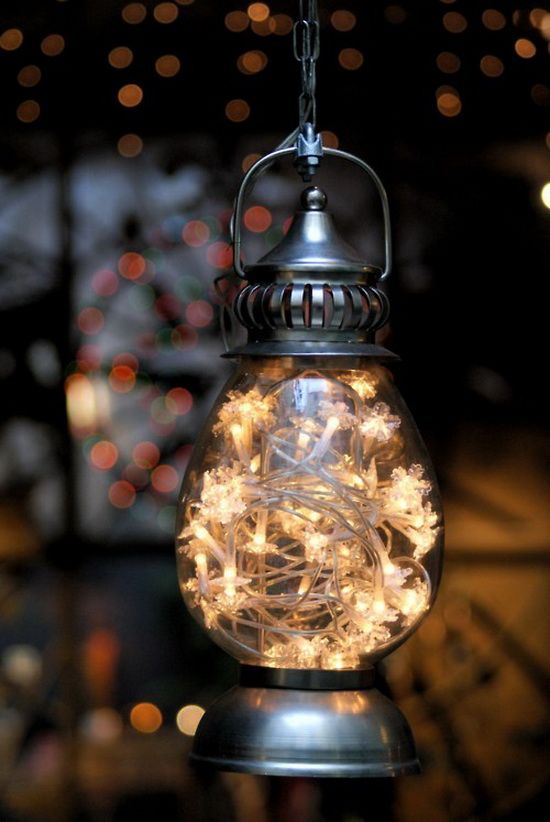 Perfect for adorning your backyard tastefully during the harvest and Halloween season, these simple lanterns are filled with strands of glow sticks or twinkle lights in order to turn them into unique light sources. Any old lantern will do; just remove its innards and fill with the glowing material of your choice!
The finished product can be hung from branches or placed on your deck for beautiful effect, proving itself to be as useful as it is pleasant to look at.
2. Holiday-Theme Potted Trees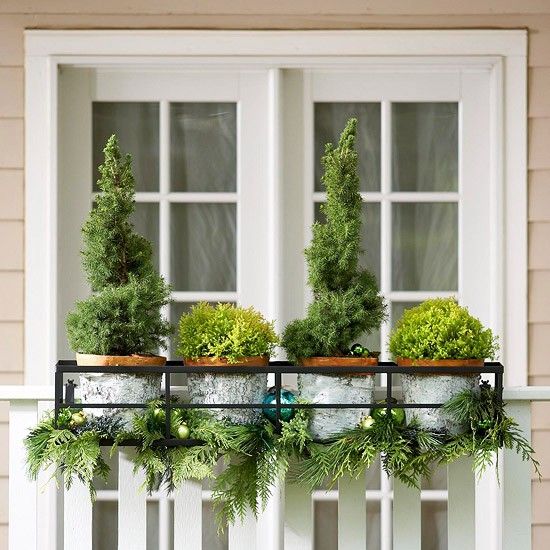 An unused shelf and a few old plant pots are all you need to add a winter season holiday touch to your desk or patio! Simply mount the shelf onto the ledge of your choice and then get down to the business of potting your favorite winter trees and adding them to the unit, creating a green eye-catcher to greet your visitors.
3. Lantern Centerpiece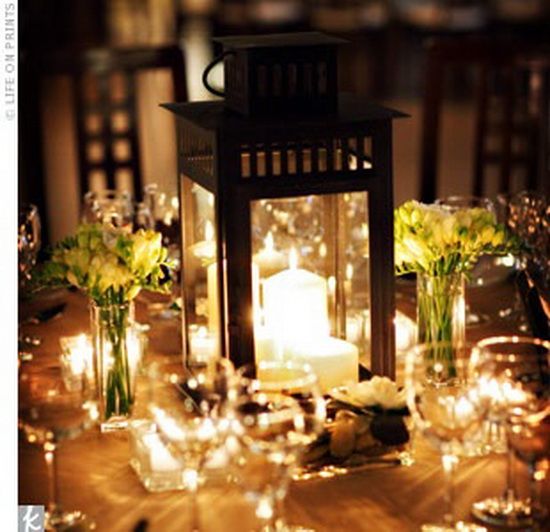 Large dinner get-togethers are in the spirit of the season through both autumn and winter and, weather permitting, gathering friends and family outdoors is a great way to add elbow room to the mix.
If you'll be dining outdoors during the harvest season, consider using an old lantern as your table's centerpiece in order to add a rustic quaintness to the scene. This beautiful centerpiece was made using nothing more than an old oil lantern and a small candle. Finding a well-preserved lantern won't be too difficult, but it will likely require a spiffing up before it's ready for its big showing.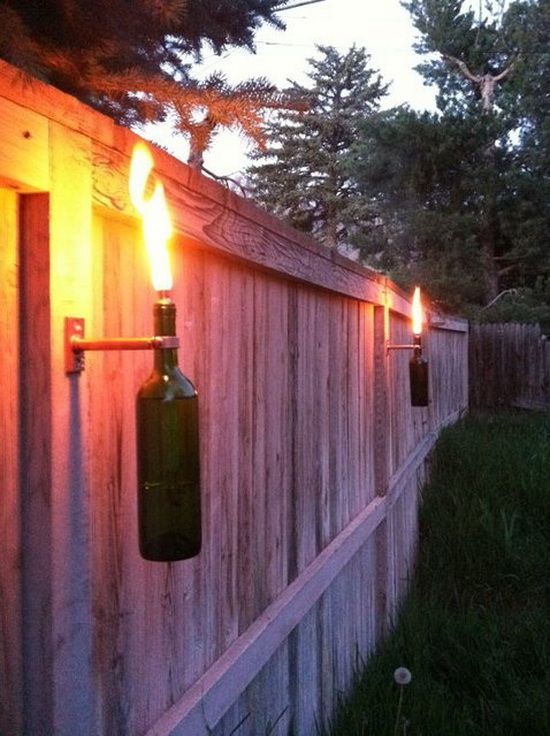 Old wine bottles have never looked so good or been so useful! Lighting up your backyard, especially during the dark but wakeful hours of winter evenings, is a necessity and this craft gets the job done with only discarded wine bottles and a fuel source.
To achieve a small flame, insert a long candle, braced on non-flammable filler within the bottle if necessary; a larger flame would require a well-placed wick and a safe fuel source.
Who'd have thought that old soup cans could look so beautiful? These upcycled cans have been perforated with patterns, opening up an infinite array of possibilities for design! Nothing more is required than finding a few old cans, punching them through with a sturdy needle with the design of your choice and then inserting a candle to serve as a light source.
Winter holiday themes would do best here, offsetting the warm light given by the lanterns on a dark, cold evening and providing enough light to see your way by.
6. Gluey Spider Web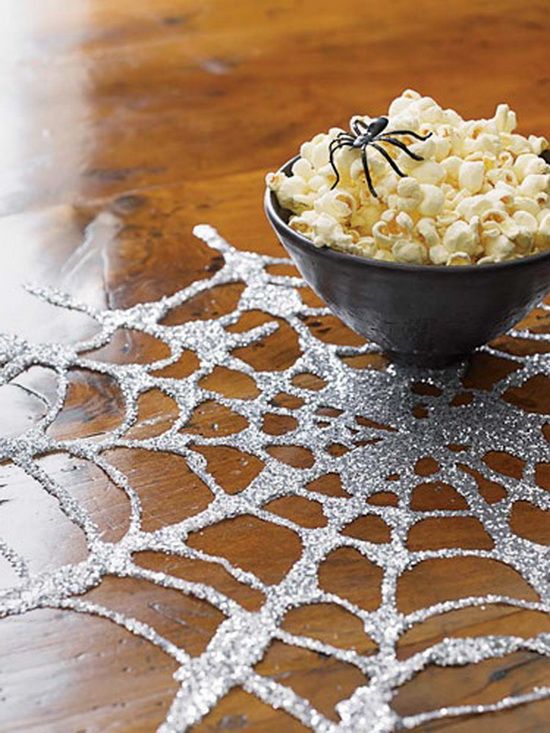 Find this and more ideas like the above here
This nifty bit of Halloween fun was constructed using nothing more than school-grade glue paste and sparkling glitter! To create your own, cut out a piece of wax paper in the shape of a spider's web, then spread glue over the resulting cut-out. Now, pour a light topping of glitter over the glue before it dries. Give the glue about 30 minutes to harden, then use your spooky spider web as a table topper or a wall decoration!
Of course, this same plan would work for any number of designs – the addition of a bit of food coloring could make for endless possibilities!
Annie is the DIY junkie and social media addict blogging for VIP Realty Dallas, the eco-friendly company in Dallas.