As we welcome 2012, designers and DIY aficionados alike are sharing their plans and predictions. Yet what may prove more revealing is a look back at DIY projects of the previous 12 months that really stood out when it came to progress, sustainability and style.
Here are nine excellent DIY projects that are worthy of being listed amongst the most interesting, impressive and environmentally innovative of 2011.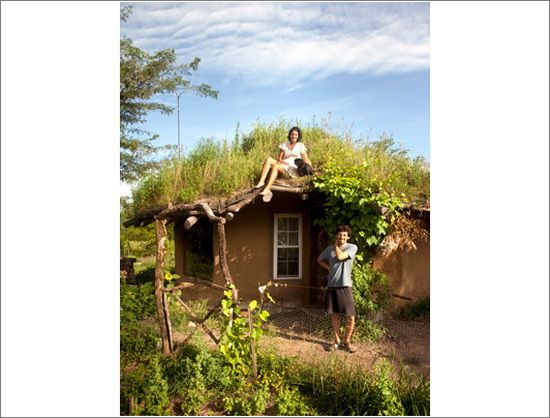 Cob is a well known material in the world of eco-friendly, sustainable housing. Made of clay, straw and sand, it's extremely durable, and made by mashing it up with your feet. It might be the answer, in an adapted form, to the issue of creating affordable and environmentally conscious buildings. That was what Brian "Ziggy" Liloia and his girlfriend April Morales thought when they set out to make their home out of it. The tiny 200 square foot hut is a cut above mud huts of eras gone by, yet what the couple may be most proud of is the fact that this environmental work of art is spun from their very own hands.. It has a working stove and various luxuries. In all, it cost $4000 for their home, and they say they love it. Talk about an extreme DIY! (Editor's note: Ziggy and April built this house in 2007-2008, but it did receive a ton of attention last year… and Ziggy self-published a book about it).
Matt Pratt is a 32-year-old home brewer from Australia who had a problem: his beer was being over boiled; no matter how hard he worked to get the timing correct. It was also taking too long to make matches owing to problems with the calculations. So he decided it was a job better left for a computer, and made the Brewbot. It is a system that connects to his brewing equipment, holding recipes that can be programmed in to brew the perfect batch of beer, thus saving valuable natural resources that would otherwise have been wasted whilst brewing unpalatable beer.
This is one of the coolest things I have ever seen, hands down. As part of a mass of other home improvement ideas, Tim Thaler came up with a way to save space while giving plenty of counter room for his family's kitchen. He designed a hydraulic island that comes up out of a retracting door in the ground. It comes up to the same height as the other counters, and integrates innovative safety features designed to prevent unfortunate accidents. Demonstrating a natural passion for the environment, Thaler manufactured this impressive machine from Ikea boxes and walnut; a costly yet sustainable and environmentally friendly wood. All of it is controlled from his iPhone.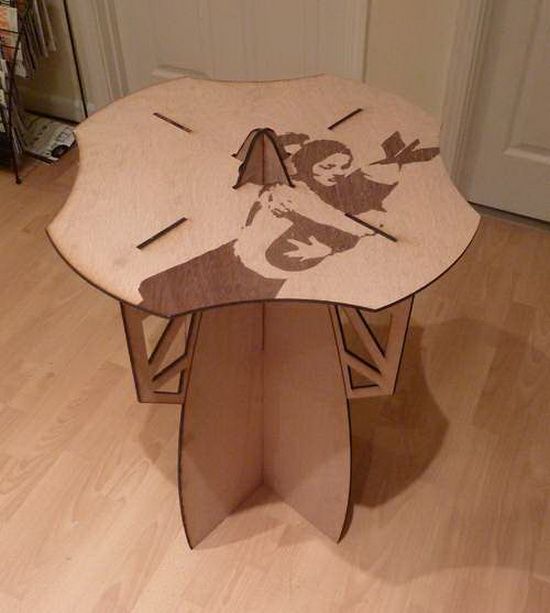 This is a gorgeous, unique table that was designed to collapse easily and pack away. What makes it different than, say, a card table is the laser cutting in the top. Inspired by UK street artist Banksy, the art gives the table a distinct, urban look. The website shows you how to use a laser cutter to create your own, and of course you could use any design you like. Here's another cool idea that demonstrates how readily the 21st Century have welcomed their responsibility to reuse and recycle: the Beer Bottle Cap Table
Made to regulate the amount of food a cat eats, this can be programed to limit the food for a feline on a diet, while allowing the other cat not on a diet access to it as often as they like. It uses an old CD ROM drive as a door, and scans the cat to either approve or deny their eating.
Manufactured in the home by those with a daringly creative approach to DIY, the RFID pet feeder is easily produced from otherwise redundant cardboard boxes, although as its makers have pointed out; particularly strong and determinedly natured felines may require a feeder formed from a slightly stronger material.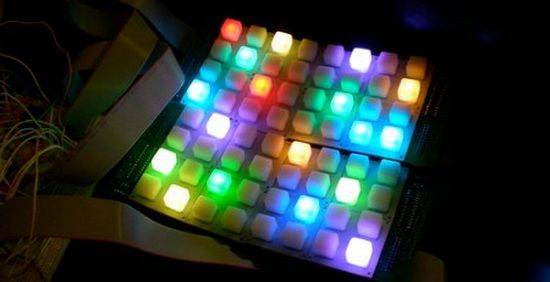 Want a keypad that locks and unlocks your personal space? Not necessarily an environmentally friendly feat but certainly one for the creative minds amongst us, this push button lock uses an Arduino game pad with full color lights. You program in the color code to get into your home or den. The instructions have a full explanation of how to do this on the site, and it is a pretty awesome hack.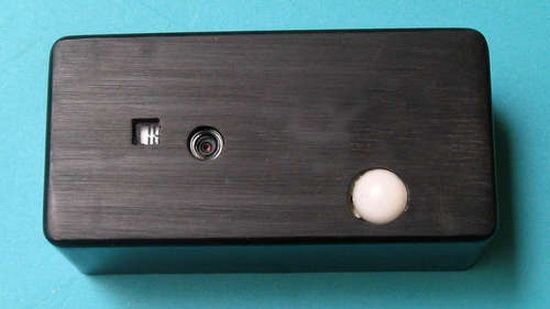 This is an excellent idea for thrifty photographers. Motion detection cameras meant for wildlife photography are extremely expensive. They are also at constant risk of being mowed over by an animal, caught in the rain or exposed to other dangerous elements; certainly not akin to sustainable living. But this is one you won't mind risking so much. It is an adapted digital camera that has been turned into a motion activated model using a couple of tweaks. This is a more advanced hack, but really cool.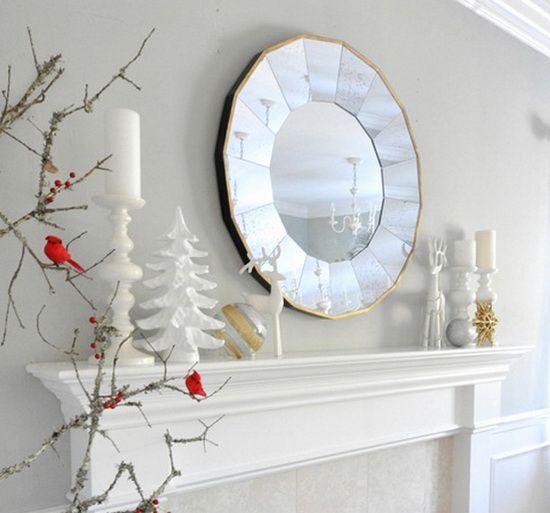 Kate of Centsational Girl is incredibly crafty. She used her skills to create a gorgeous DIY white winter mantel display, which includes a large, moss covered branch that she has actually used to make a wonderful piece. It's classy, beautiful and simple in design, and she shows how anything, old or new, can be used to pretty up a space.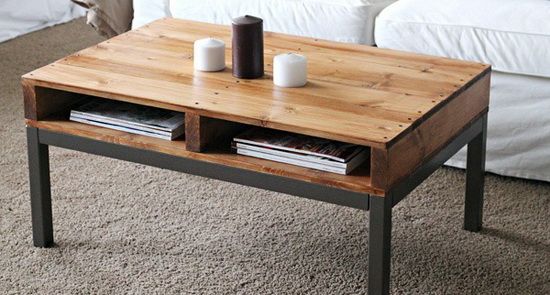 This blog is run by married couple Kacey and Danny, who are both rather good at DIY and upcycling. This gorgeous coffee table was build from recycled wood, that whilst it looks stunning, at the same time does creative justice to the eco-friendly attitude of this prolific pair.
Conclusion
There have been some spectacular DIY projects in 2011. What were some of your favorites? Let us know in the comments.