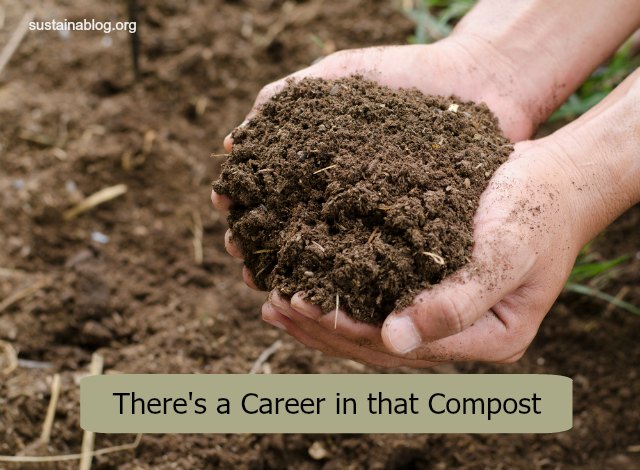 Every industry and sector has its areas of specialization, and that's also true for waste management. Want to focus on recycling? How about recycling paper… or plastic? How about reusing old electronics, or car parts? Composting? The possibilities are endless: if it needs to be disposed of, there's potential for work aimed at environmentally responsible disposal.
Today's featured jobs from the Green Job Post reflect that kind of specialization – check 'em out. And if you're interested in staying on top of the opportunities we feature, subscribe to our notification list.
Company: Lower East Side Ecology Center
This position is at the Gowanus E-waste warehouse in Brooklyn, one of the LES Ecology Center's main programs, and offers candidates who are interested in issues of electronic waste and reuse an opportunity to be part of a team to develop the reuse program's growth and impact. The position is best suited to someone who has experience fixing electronics, together with retail experience and/or on-line sale platforms, such as e-bay, and is comfortable working in a warehouse environment.
Skills/Abilities/Background:
– Bachelors degree or higher
– Technical skills to troubleshoot and refurbish computers and other electronics
– Demonstrated interest and/or experience with reuse of recycling of electronics
– Past experience developing and conducting workshops teaching basic hardware/software computer skills a plus
– Strong writing, communications and organizational skills
– Ability to safely lift 50 pounds
– Able to work well as part of a team and to demonstrate leadership
– Experience working with volunteers a plus
– Technical certification a plus
– Weekend availability (warehouse is open Tuesday – Saturday)
Company: Compost Crew
The Compost Crew is in need of motivated individuals to represent us at farmers markets, plant and garden stores, organic grocery stores, and green events throughout the DC metro area and Baltimore. This is a great opportunity to develop your community outreach, advocacy, and business development skills as part of an all star team that is working to enact change through business.
Skills/Abilities/Background:
Self-starter
Energetic
Desire to learn
Personable/outgoing
Quick learner
Passionate about sustainability/the environment
Photo credit: Shutterstock