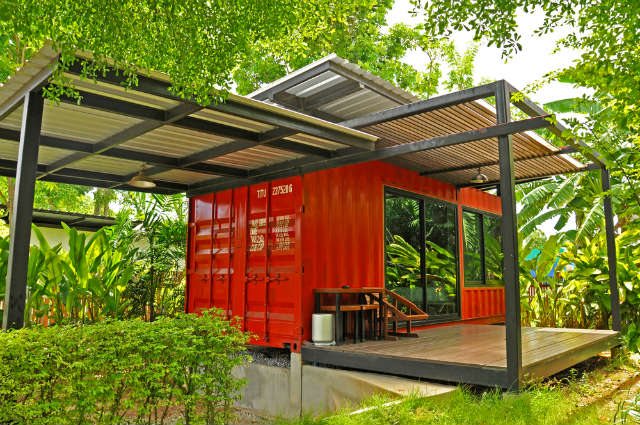 To most of us, the standard shipping container is something that we have all seen, coming in a variety of different sizes. These shipping containers are used to transport a wide variety of different types of cargo. Because they come in standardized sizes, they can be shipped to anywhere in the world using different types of transport such as trains, ships, and trucks. This means it is easy to find shipping containers for sale in Australia, or anywhere else. Whatever your cargo is, you can find suitable styles of shipping containers to transport or store your cargo.
Standard Shipping Containers
The most popular standard shipping containers come in three different types, which are;
Side Opening Shipping Containers
High Cube Shipping Containers
General Purpose Shipping Containers
These styles of shipping containers can be used to transport a wide variety of different types of cargo, ranging in sizes from 20 feet in length right up to 40 foot in length. Many different types of products that you see in your home or place of work are transported to your country in one of these shipping container.
Specialized Shipping Containers
Specialized shipping containers are used to transport specific types of products such as perishable goods, heavy equipment, and temperature-sensitive products. There are four many types of a shipping container in this category which are;
Refrigerated Shipping Containers
Insulated Shipping Containers
Open Top Shipping Containers
Flat Rack Shipping Containers
Each of these specialized containers is constructed for a specific purpose. The refrigerated and insulated shipping containers, for instance, can keep the load at a set temperature to avoid spoiling perishable goods and temperature-sensitive medication. Open-top shipping containers are used for bulk loose cargo, such as grain, salt, coal etc. while flat rack shipping containers don't have walls to accommodate large, bulky cargo such as vehicles, generators, and construction machinery.
Modified Shipping Containers
Some creative design engineers see shipping containers as building blocks; they take a standard shipping container and modify it to a whole new different purpose such as accommodations. Some of the standard modifications that are widely available are as follows;
Site Office Shipping Containers
Accommodation Shipping Containers
Training Room Shipping Containers
Ablution Blocks
Dangerous Goods Shipping Containers
Explosive Magazines
Workshop Shipping Containers
If your company has employees that work off-site (i.e., they are regularly away from home or your headquarters), then you can invest in modified shipping containers to be used as accommodation, training rooms, workshops, field offices, etc. Potentially, the move can save your company money in the long run. When the project is finished, the containers can be loaded onto vehicles and transported quickly to the next site, wherever that may be, with a limited amount of fuss.
These modified shipping containers are extremely versatile. Indeed, they can be used as semi-permanent structures. All over the world, you can see shipping containers made into classrooms, community centers, clinics, hospitals, temporary housing, shopping centers, and other structures imaginable. All these shipping container structures are built at low cost. If you are looking for something to use as an office, home, or living space, there is always a modified shipping container which will be suitable for the job.
This post is supported by Media Buzzer
Image credit: Shutterstock