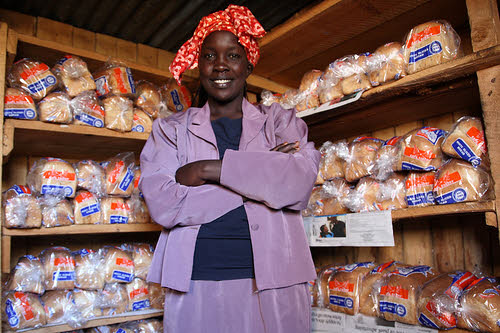 With only a few days left of holiday shopping, here are seven ideas to help you choose one-of-a kind gifts for the environmentally-conscious, fashionable ladies in your life. Take it from me, regardless of the holidays your family celebrates, every woman would appreciate a kindhearted, thoughtful present. The choices vary from ordering online to upcycling projects to simply giving your time. Most importantly, each choice included here continues bringing joy to the recipients long after they've been unwrapped. Women are as unique as snowflakes; be sure to choose a special gift to reflect their style and interests!
Shop Brands that Care
1. Save More with lur apparel: As the sustainable fashion industry continues to flourish, we're seeing more designer brands like lur apparel providing women with timeless, comfortable looks made from 100 percent recycled materials. Their latest line of eleven new fashions is perfect to complete your look for a night on the town; use coupon code "BlogHoliday" to receive an extra 10 percent off any purchase between now and January 31st. And to further sweeten the deal, you could win $1,000 in gift cards by entering here.
2. 2014 Calendars: Help deserving people get microloans to start small businesses and improve their lives' by purchasing Whole Planet Foundation's 2014 calendar for you and a friend. The brightly colored calendars are now on sale for only $4 at local Whole Foods Markets and online, and they all include $44 in coupons to help you save a few bucks while staying on the path of eating an all-natural, organic diet.
Customize without Overconsuming
3. Regifting: Take out those items you've been storing in the closet all year and consider "regifting"them. Exchanging pre-owned gifts with others, once associated with cheapskates, is a smart way to customize a present without buying unnecessary items and further contributing to growing landfills.
4. Handmade is Heartfelt: Regardless of your creative abilities, you're sure to find a project to make your favorite lady a handcrafted, upcycled gift. Check out these do-it-yourself ideas over on our sister blog, Crafting a Green World, to repurpose an old mirror into a magnetic boardfor hanging pictures and notes orreuse fabric scarps to sew up a fabulous handbagto carry holiday goodies. Or try whipping up these simple and delicious food gifts for baking tasty cookies, soups and more.
Acts of Service and Charitable Donations Make a Lasting Impression
5. Invest in Others: All too often we get caught up in the excitement of receiving gifts; we forget to consider the true meaning of the holiday. Spread some good tidings to people in need by encouraging your family to sponsor a microloan, sometimes as little as $50, or donating to a charity of your choice in honor of your loved one.
6. Give an Experience: Non-materialistic gifts like memberships, pet adoptions and concert tickets create memories to last a lifetime. They can be purchased online at your convenience; so, you skip the hustle and bustle of department stores and reduce your carbon footprint of packaging, delivery and more.
7. Your Time is Invaluable: Do acts of service for the women dear to you or even a complete stranger this holiday season by choosing from a wide-ranging list of generous deeds from this campaign. No money is required!
Whichever gifts you choose for the eco-chic lady on your list, consider these resourceful ways to package your presents without wrapping paper. What are some of your favorite gift ideas to share with your family and friends? Happy Holidays!