If you've ever seen stacks and stacks of shipping containers sitting at a port, words like "hip," "edgy," and "stylish" probably didn't come to mind. But designers around the world have seen all sorts of cool possibilities in these basic structures. One of the latest comes from hotel chain Marriott, who hired container designers SG Blocks to add a bit reused edge to the launch of it Moxy Hotel brand in the United States.
The contractor came up with prototypes for an open-air bar, and a hotel room based on shipping containers. On display at The Americas Lodging Investment Summit in Los Angeles, these designs will find a home at company headquarters Bethesda, Maryland. The bar will travel to company events that need a bit of youthful zing, though…
No words on whether these concept will actually be used in Moxy Hotels… that would be exceptionally cool and hip and edgy. Take a look at the photos from the LA launch, and let us know what you think.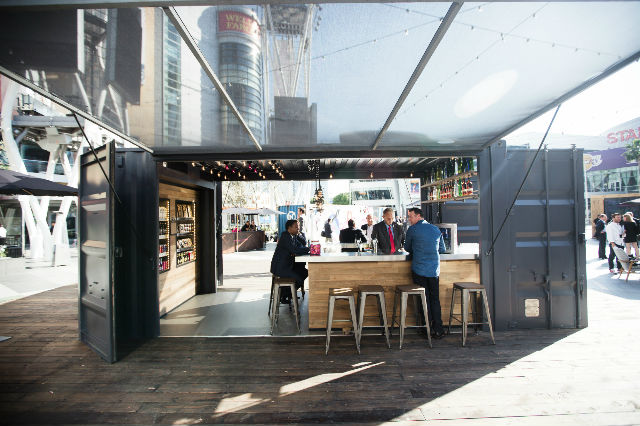 Credit for all photos: Quoc Ngo